Ordro
ORDRO LN-3 USB Rechargeable IR LED Light Infrared Night Vision Light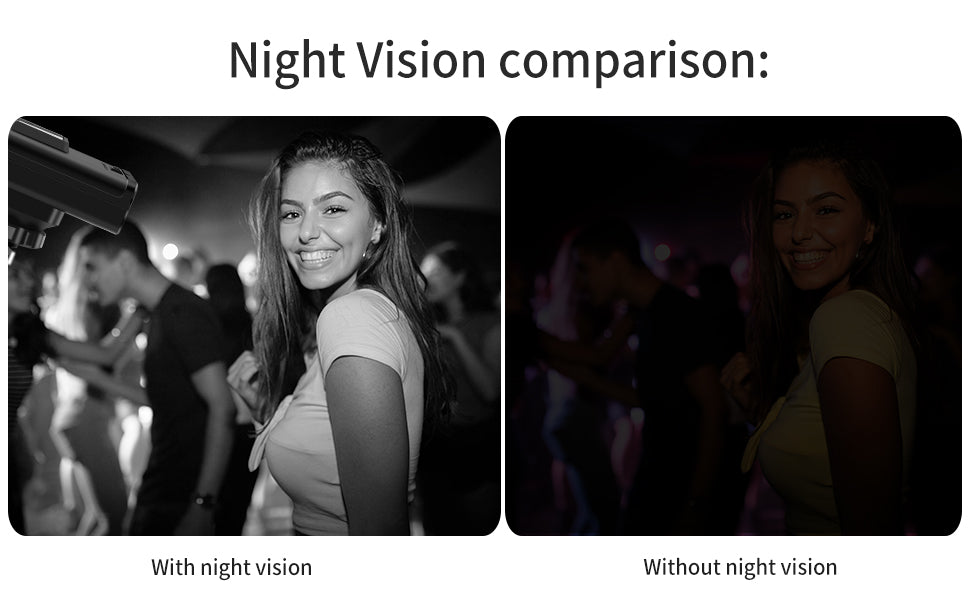 Feature:
The Ordro LN-3 Infrared Lamp is specifically designed to provide infrared lighting assistance for taking photos or videos in dark environments with low light levels.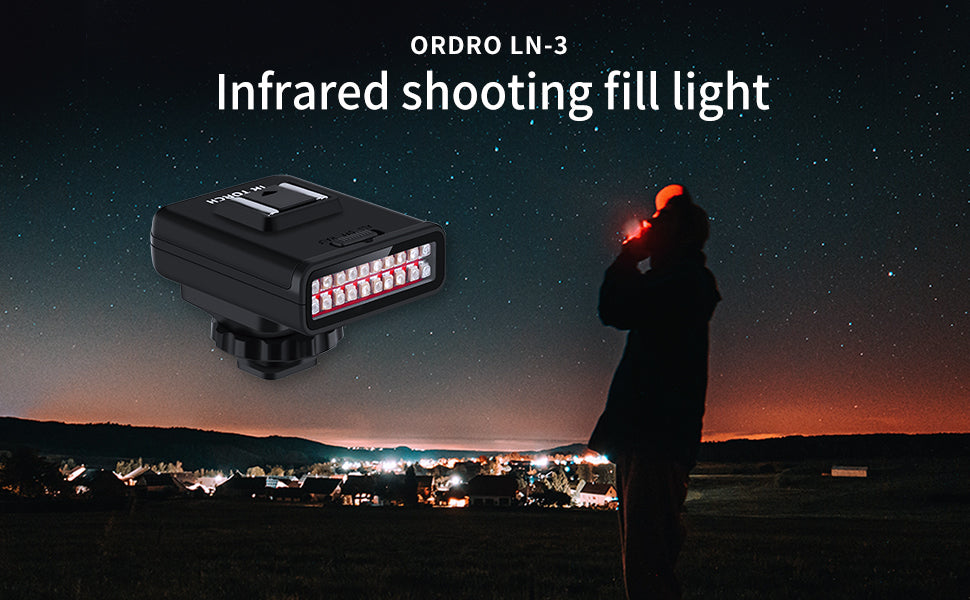 A wide range of scenarios, Infrared photography night vision light can be used for outdoor camping, wilderness hunting, pet exploration,Biological experiments of scientific observation.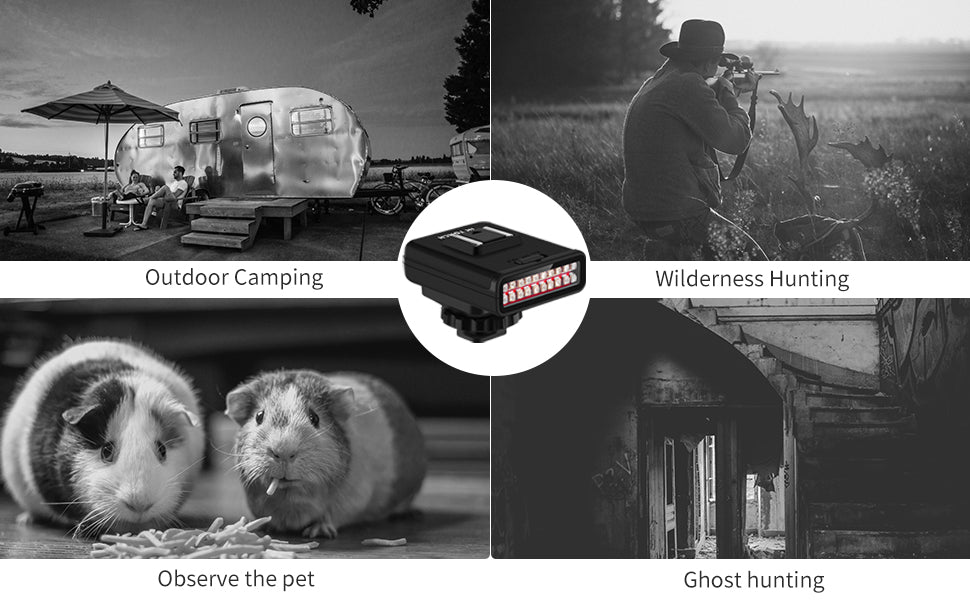 With 20 infrared lights, can be set to be 10 lights bright or full bright. According to the distance, you shoot, choose the appropriate number of lights.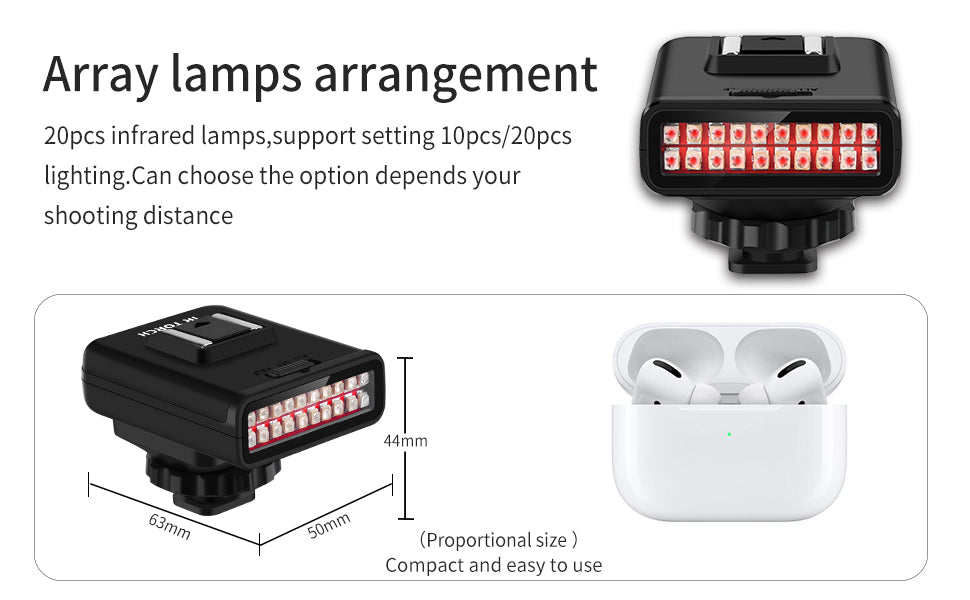 All/Half two-stage slide switch,  giving you a more flexible and professional usage.Long-distance shooting, up to 20 meters.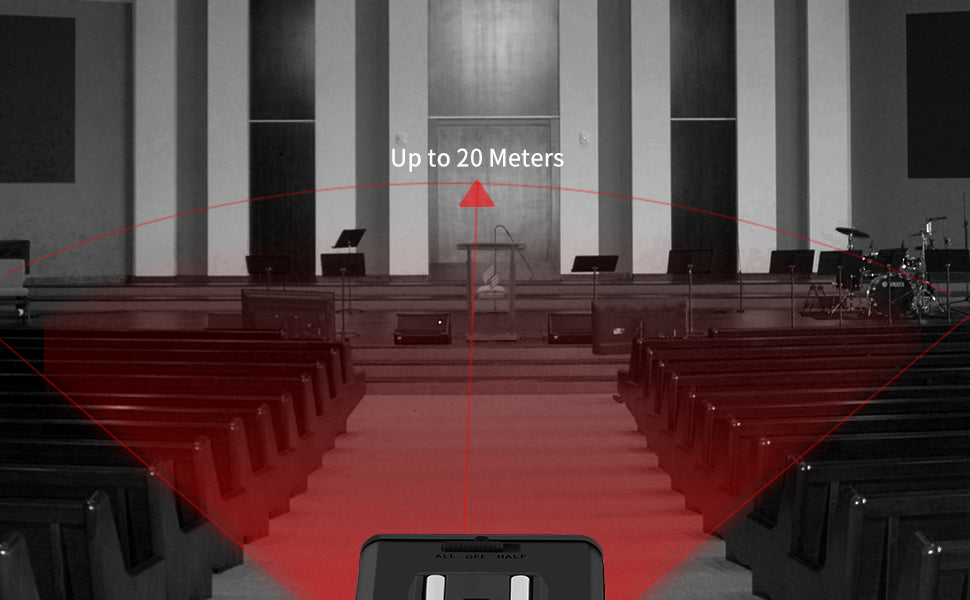 Built-in 2100mAh lithium battery, super-strong continuous working time of about 2.5 hours, support micro USB interface charging, durable, easy to use, light and small size, easy to carry.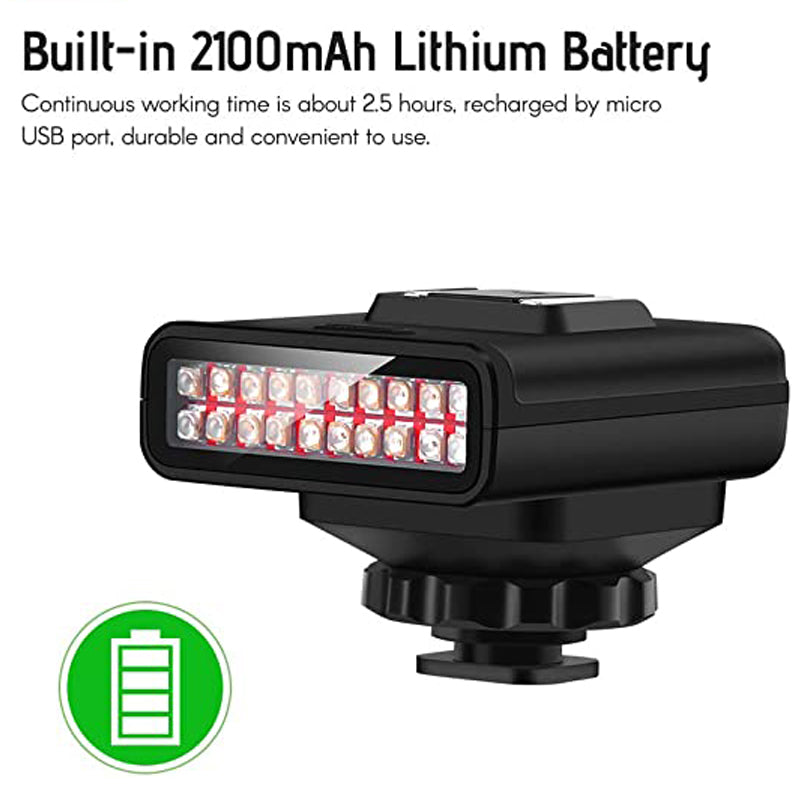 LN-3 body length is 63*50*44mm, stylish and compact, the overall use of the frosted body, feel comfortable.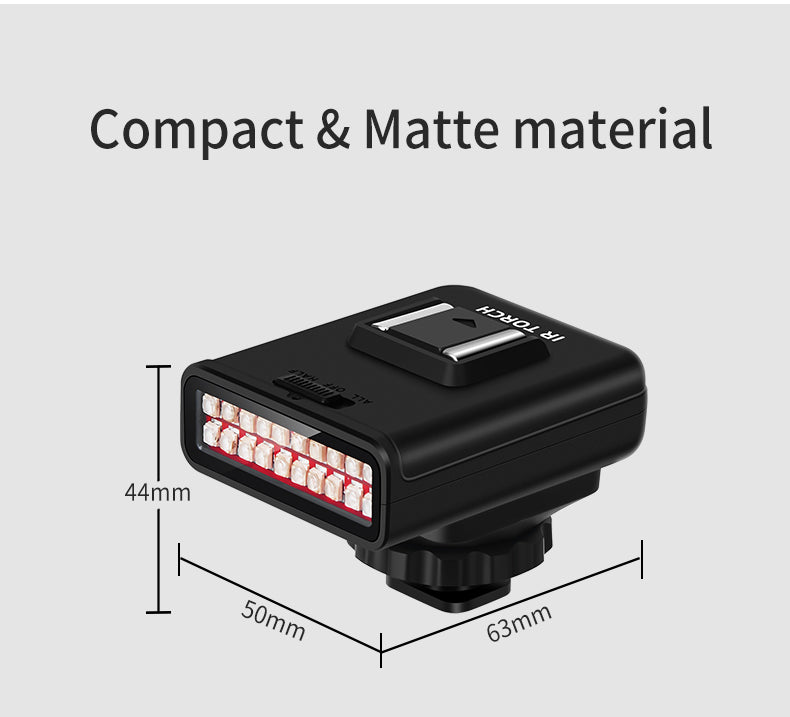 The LED infrared lamp is widely applicable to video cameras, and many digital cameras such as the big brands in the market are suitable.
It can be mounted on the accessory shoe of any camera or digital camera by sliding it into place and tightening the mounting screws.
If your camera doesn't have an insole, it can also be used with a video stand.
Very easy to use.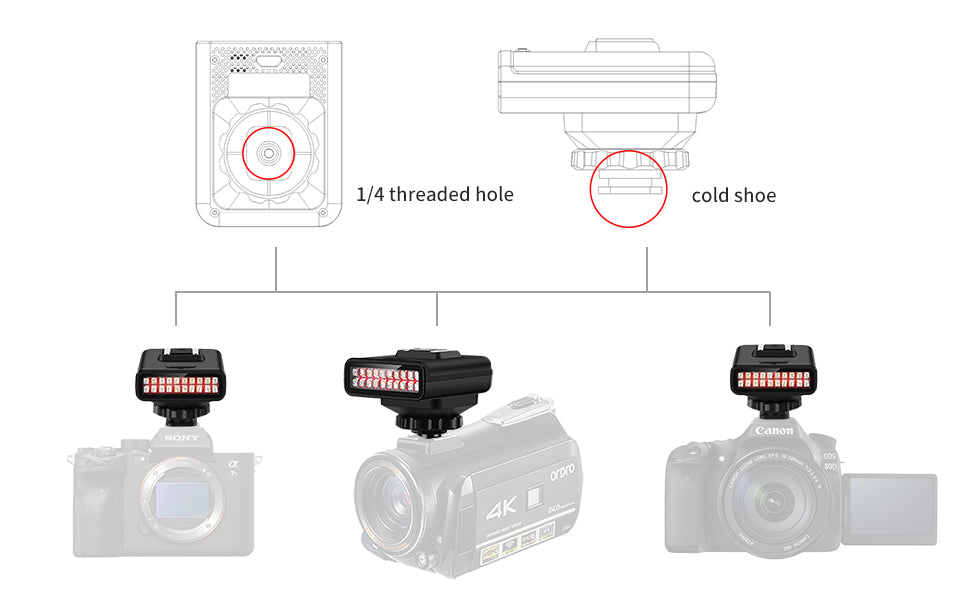 Specification:
Brand: ORDRO
Model: LN-3
Color: Black
LED Indicator: Green (charging/working)
LED Diodes: 20pcs
IR LED: Wavelength 850nm
Power Switch: Two Section Sliding Switch
Power Supply: Built-in Rechargeable Battery
Battery Capacity: 2100mAh
Working Current: 1000mAh
Continuous Working Time: About 2.5hours
Working Temperature: -10~50℃
Storage Temperature: -30~65℃
Charge: by Micro USB
Item Size (L*W*H): 63 * 50 * 44mm / 2.5 * 2 * 1.7in
Item Weight: 80g / 2.8oz
Package Size: 10.5 * 7.5 * 5cm / 4.1 * 3 * 2in
Package Weight: 136g / 4.8oz
Packing List:
1 * IR Light

1 * USB Cable

1 * User Manual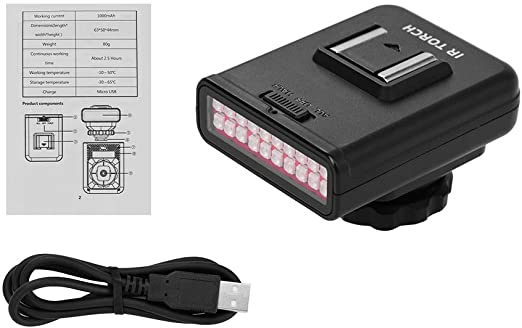 Note:
For ultra long-distance photography, this product may not work, the maximum visibility of this product is about 20 meters.
This powerful LED light is invisible to the naked eye but can illuminate the subject while shooting in the infrared.
If you have any questions, please don't worry, we will try our best to solve them for you.


Delivery is free for all orders over $169.

Otherwise, delivery is $9-$20 depending on the items you plan to purchase.

Once your product has shipped, it usually takes 7 to 10 business days in others order, 5 to 9 in Europe. 10 to 14 for the rest of the world. If you have not received your products, feel free to contact us using our contact page.

You can return your product up to 30 days after receiving your order. Please make sure that the products are not used or damaged.

Camera accessories and smart watches do not currently support local delivery.

Due to the impact of the epidemic, there will be a certain degree of delay in logistics. Please be patient.
Tip: The order will be confirmed by email before shipment. Please check the email in time.
Dear customer
We will set up overseas warehouses in some countries, so some goods can be delivered locally.
North America: United States, Canada.
Asia: Japan
Europe: The countries covered by the European Union, as well as the United Kingdom.
Camera accessories and smart watches do not currently support local delivery.